Pederson Wedding
The big birthday party, or so it was referred to throughout the planning process by our sweet groom to be, Sean. Little did I know, because our bride, Dakota, kept it on the down low, this was kind of a birthday party. I found out the day or the rehearsal that it was her birthday!
I met Dakota in November of 2017 and we started chatting about her dream wedding and how I could come alongside her to plan and coordinate the details that can tend to overwhelm any bride. We quickly realized that we had a LOT in common when it came to design style and taste. She was looking for a very specific wedding décor and her wedding inspiration board literally could have been transferable with the inspiration for my own wedding. We knew almost immediately we would work well together.
Dakota shared her and Sean's love story with me, from their love for Opal mining to the eclipse proposal that almost happened in a Walmart parking lot (boy am I glad Sean waited until they were on their way back from the eclipse to pop the question). I fell in love with this couple and knew that they would be so much fun to work with. Not to mention the incredible story of her shopping for her gorgeous wedding gown years before she was even engaged to Sean. Sadly, Dakota's mom suffers from glaucoma and new she would lose her sight before she would see Dakota walk down the aisle, so sweet Dakota went dress shopping with her mom and purchased the stunning gown you see below. It literally brings tears to my eyes, just thinking of this wonderful experience that she and her mother had together. 
Fast forward through lots of coffee, emails, meetings, and more coffee we made it to the big day seamlessly. The day came together famously. Dakota and Sean took on a lot of the design aspects themselves, including table numbers, some of the table décor and accents, directional signage, guestbook, and the incredible asymmetric arbor built by Sean and sprayed with beautiful floral design by Lace & Lilies, as a backdrop for the exchanging of their vows.
The details
The Flowers
As always, it was an absolute pleasure to work with the team at Lace & Lilies. The team executes excellently from the initial consultation, to follow up consults and most importantly on the day of.  They donned the Stove Prairie Ranch ceremony and reception sites with the incredible floral design that is uniquely their own, the time, passion and experience that goes into each wedding never ceases to amaze me. 
The Eats:
Two of my favorite wedding trends right now? Pizza & Food Trucks. The Rollin' Stone pizza truck was a hit with everyone, from the Sundried Tomato to the Traditional Margherita, guests were raving about this delicious meal. The food truck was perfectly placed to the side of the reception tent and was a seamless and delicious addition to the evening. Not to mention their staff is incredibly friendly, professional and just the right amount of saucey. (My husband would be so proud #dadjoke.)
The Drinks:
Cocktail Caravan, need I say much more? This lovely beverage company makes the day practically perfect in every way! The friendly and helpful bartenders were slinging delicious cocktails all evening long. What makes them stand out? They not only crafted a delightful craft cocktail for the couple but they beautifully decorated the bar to complement the wedding decor. Dakota and Sean happen to love enjoying craft cocktails at a local speakeasy, Social, in Fort Collins, where they enjoy "Romancing the Stone",  a decadent brandy concoction. Cocktail Caravan put their twist on the couple's favorite adult beverage, and while I didn't get a chance to enjoy one of these tasty treats, the guests were enjoying every last drop!  
The Pics:
Christa Tippmann was an absolute joy to work with. She was prompt, stealth, kind and Oh my goodness, have you seen these pictures? She's incredibly talented to boot. I would absolutely recommend Christa to any and all couples looking for a warm and wonderful wedding photographer.
The Spot:
Stove Prairie Ranch is the most incredible backdrop for a fabulous Colorado wedding. The ranch has encapsulated all that is Colorado, with a variety of unique features that you can incorporate into your big day, from Llamas in the stables to a horse-drawn carriage it's truly magical. I mean what bride doesn't want to be dropped off at the aisle by a horse-drawn carriage? Lori and her incredible staff helped to make the day beautiful and ensure everything ran smoothly. I can't wait for my next weeding out at Stove Prairie.
My fave:
Every wedding comes with its onslaught of memorable moments and learning opportunities but my favorite thing about the Pederson wedding was hands down their incredible friends and families. I can truly say, I felt and saw the love between the bridal party and both families. It was a wonderful and joyful day filled with so much love for the bride and groom. I cannot thank Dakota and Sean enough for opening their arms and welcoming me into such a wonderful space. At the end of the day, I truly felt like family and not just another vendor.

TheExperience:
See what Dakota & Sean had to say about their experience with Petrichor Planning on The Knot!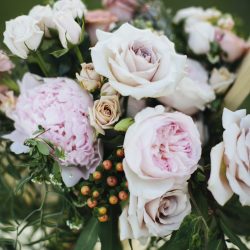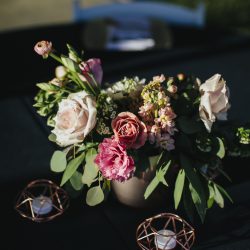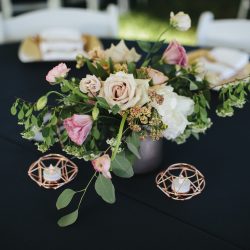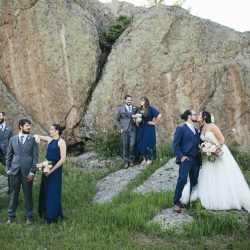 Cheers to you Mr. & Mrs. Pederson!