Buhler Wedding
The details
Ben and Tay are a true joy to be around. They both have a passion for life, adventure, travel, pizza, and ice cream, I mean what more can you ask for? I absolutely adored Taylor throughout the entire planning process, she was a gem to plan with and had so many wonderful ideas and asked great questions. Her appreciation and her genuine thankfulness beamed through at every meeting. We even attended the annual DCVR party together where everyone was dressed up in their best flappers gear, sorry to say we didn't quite get the memo on the attire but had a wonderful time nonetheless. I fell in love with this couple, their families and the bridal party and look forward to many future celebrations that they'll have as a couple.
Floral:
Sara Mica Design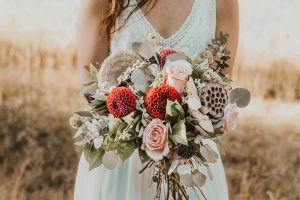 http://www.saramicadesign.com/
I mean, did you see the bouquet and the arch design? Sara Mica is incredibly talented and any bride would be beyond lucky to work with her. She was so incredibly efficient we didn't even see her sneak in, set up and take off! We would love to work with you again, Sara and hopefully meet too. 🙂
Eats:
The entire experience with Occasions with absolutely incredible and so efficient. From Katie ordering and prepping for the day meticulously, to her event staff setup and strike, the execution gave me life. Oh, and did I mention the food? It was amazing, from taste to the presentation, simply perfection. There are a few vendors that can make or break a wedding day and the caterer is one of those. I could not be more excited about the opportunity to work with Occasions again the in future.
Drinks:
The crew at Peak Beverage always make a wedding day great. We had a unique seating chart crafted from a tiered shelf and champagne and these guys crushed it when it came to presentation. The only thing we're missing is a photo. 🙁 
The Pics:
Taryn Cervantes
The pictures truly speak for themselves, the venue, bride & groom were all flawless, beautiful job, Taryn.
The Vid:
Wow, wow, wow. Have you seen this girls work? She is one of the most talented videographers I've met. I highly recommend Tess to anyone and everyone looking for a stellar, artistic, and thoughtful wedding video. She and her second shooter are so professional, you barely even notice them. They allow the day to flow naturally and simply capture special moments as they happen. LOVE.
The Spot:
Deer Creek Valley Ranch
This quickly became one of my favorite venues. From the love story of the owners, meeting while he was on vacation in Hawaii and whisking his bride away after a few short weeks, back to Colorado, to the event staff who live on the premises and call the ranch their home, and treat it as such. You will NOT be disappointed in booking with DCVR. The venue offers a wide selection of options for majestic Colorado backdrop photos and 3 separate ceremony options. You can have your cake and eat it too!! You'll enjoy fireside conversation, warm and cozy barn dance floor and a "man cave" you do not want to miss. Huge shout out to Cece the event coordinator who makes dreams come to reality at this beautiful venue.
The Dress:
Aandbe Denver, need I say much more? Taylor found her Rish stunning gown that, might I add, was nearly perfect and seemed to be made for this woman. Taylor, you were a true sight to behold in this bohemian beauty. Let the girls at A and be Denver help you to find the dress of your dreams because they absolutely know what they're doing. Hats off ladies.
The Groom:
A Green TUX, we loved it! Ben was so GQ in his forest green tux. Not going to lie, when he originally made this request, we were all a bit unsure, but it did not disappoint. Ben stole the show and stood apart from his groomsmen, just like any good groom would.
The Rings:
Ajaffe, need I say more? Taylor's rings were simply stunning. Bonus, Ben found them right here in Fort Collins at Sather's Jewelers!
The Rentals:

Hands down a hard working company you can trust. As the planner, if you don't have a solid rental company and team I end up doing all of the heavy lifting, which if I have to do it, I don't mind. But I'd much prefer to be the one making sure every little detail is taken care of rather than tracking down tables and chairs or unloading them from a truck.
My fave: 
Of all the wonderful things the Buhler wedding brought, I might have to say theDeer Creek Valley Ranch venue was my favorite. I love all of the beautiful venues Colorado has to offer but working with the caring, thoughtful and just downright wonderful staff atDCVR was what really made the day. Okay, one more thing, that video! Tess you're a genius.